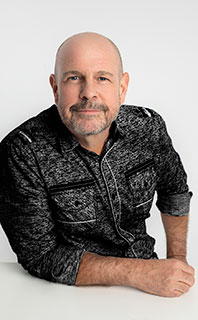 David Diamond
David Diamond joined Berlin in 1982, at age 17, playing synthesizers and guitar. He played on Pleasure Victim and Love Life before leaving the band in 1985.
Later, Diamond became a pilot and worked in the field of Digital Asset Management, where he directed global marketing teams for nearly 20 years. During that time, he authored three books, "Flight Training: Taking the Short Approach," "DAM Survival Guide" and "Metadata for Content Management."
Diamond plays guitar in Berlin's live shows today, but continues to play synthesizers on recordings. Whenever needed, he flies volunteer missions for Pilots N Paws and other animal rescue organizations. He lives in Truckee, California.